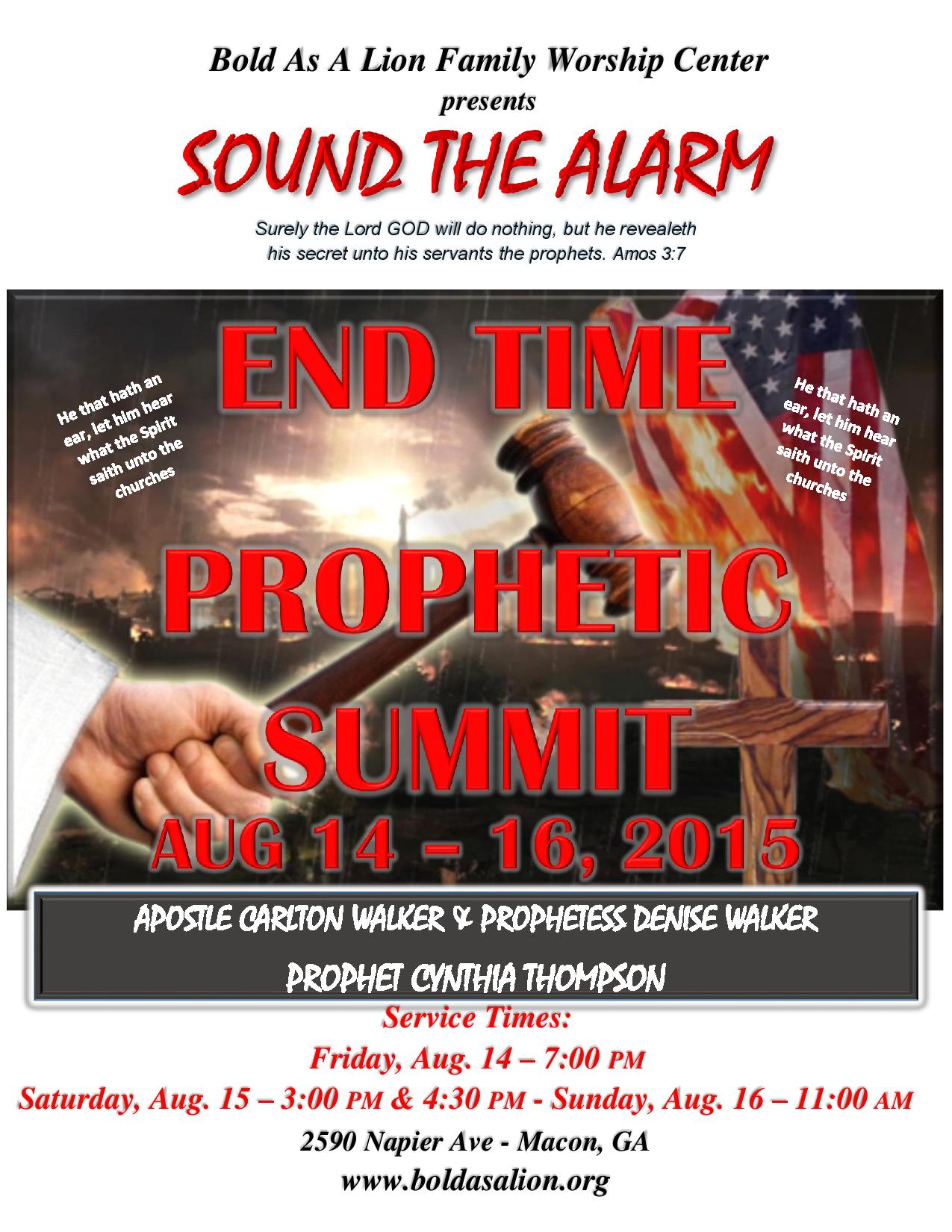 End Time Prophetic Summit
Joel 2:1 says Blow ye the trumpet in Zion, and sound an alarm in my holy mountain: let all the inhabitants of the land tremble: for the day of the LORD cometh, for it is nigh at hand.
The Lord says He does nothing unless He reveals to his servant the prophet. We invite you to join us for the End Time Prophetic Summit. The time and the season is upon us that we must hear what the spirit says to church. We must pay attention as laws are changing, the weather is shifting, the gospel is being preached in many nations, our salvation is nearer than when we first believe. Come and hear what the prophets are saying concerning the times and the seasons. Receive both practical and divine instructions that is full of the revelation of God's word. YOU DON'T WANT TO MISS THIS SUMMIT!!!!